Bombshell Report Confirms US Coalition Struck A Deal With ISIS In Syria
At a moment of widespread acknowledgement that the short-lived Islamic State is no longer a reality, and as ISIS is about to be defeated by the Syrian Army in its last urban holdout of Abu Kamal City in eastern Syria, the US is signalling an open-ended military presence in Syria. On Monday Defense Secretary Jim Mattis told reporters at the Pentagon that the US is preparing for a long term military commitment in Syria to fight ISIS "as long as they want to fight."
Mattis indicated that even should ISIS loose all of its territory there would still be a dangerous insurgency that could morph into an "ISIS 2.0" which he said the US would seek to prevent. "The enemy hasn't declared that they're done with the area yet, so we'll keep fighting as long as they want to fight," Mattis said. "We're not just going to walk away right now before the Geneva process has traction."

Defense Secretary Jim Mattis stands in front of a map of Syria and Iraq.
Mattis was referring to the stalled peace talks in Geneva which some analysts have described as a complete failure (especially as the Geneva process unrealistically stipulates the departure of Assad), as the future of Syria has of late been increasingly decided militarily on the battlefield, with the Syrian government now controlling the vast majority of the country's most populated centers.
---
Farage: Soros and EU Allies Engaged in 'The Biggest Level of International Political Collusion in History'
Brexit campaign leader Nigel Farage has called out billionaire open borders campaigner George Soros and his "reliable friends" for collusion on a grand scale.
Speaking in a debate on the Paradise Papers in the European Parliament, the UKIP MEP pointed out that the financier had funded the exposé.
"I say this at a time when the use of money and the influence it may have had on the Brexit result or the Trump election has reached a level of virtual hysteria," he said.
"Just last week the Electoral Commission in the UK launched an investigation to find out whether the Leave campaign took offshore money or Russian money.
"This came about as a result of questions asked in the House of Commons by one Ben Bradshaw, somebody linked to an organisation called Open Society.
"I just wonder when we're talking about offshore money, when we're talking about political subversion, when we're talking about collusion, I wonder whether we're looking in the wrong place.
"And I say that because George Soros recently gave Open Society, his organisation, which of course campaigns for free movement of peoples and supports supranational structures like the European Union, he recently gave it 18 billion dollars.
---
Hungary PM: 'United States of Europe' Plotters Using Mass Migration to Create 'Post-National, Post-Christian' Super-state
Hungary's Viktor Orbán has warned that the elites plotting a United States of Europe are using mass migration to engineer a post-Christian, post-national super-state.
Breitbart London has seen a transcript of the Central European leader's speech to the 7th Plenary Session of the Hungarian Diaspora Council, in which he told listeners: "A nation that has found its feet is a free nation. It is fair to say that since we found our feet we have begun to act as a free nation.
"But this has also brought with it some problems. Whatever a nation of serfs does will seldom lead to international conflict, but this is not the case with a free nation."
The prime minister was referring to his country's ongoing struggle with the European Union over whether or not it should be allowed to impose compulsory migrant quotas, and over Hungary's decision to face its demographic challenges through policies supporting the family, rather than "seeking to build their future demographic and labour policies on immigrants" — like much of Northern and Western Europe.
---
---
Erdogan rejects 'moderate Islam' as a Western tool to weaken Muslims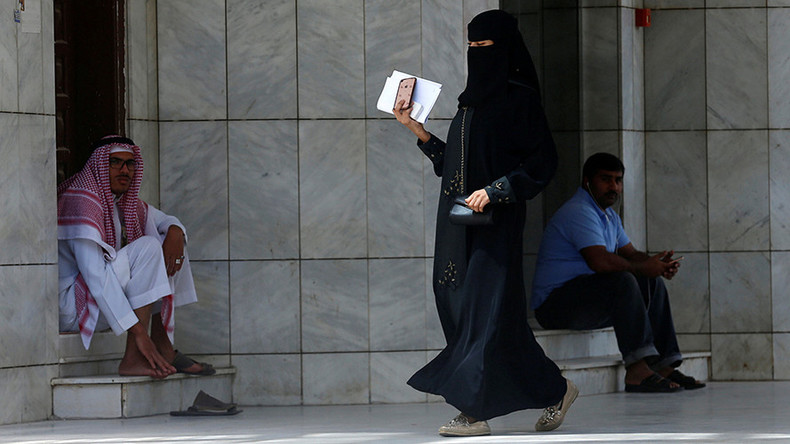 The idea of 'moderate Islam' was invented by the West and is being used to weaken the ancient religion, Turkey's President Recep Erdogan has said in reference to Saudi Arabia's reforms, while also lashing out at the EU's "discrimination" of Muslims.
Last month, the Crown Prince of Saudi Arabia, Mohammed bin Salman, vowed to restore "moderate" Islam to the kingdom considered to be "home" of the religion. The Gulf monarchy currently follows a Salafist or Wahhabi version of Islam that is often described as being "ultraconservative" and administered through Islamic Sharia law. In what appears to be a direct reference to Saudi Arabia's Crown Prince, Erdogan denounced a "moderate" interpretation of Islam in a speech delivered at the Organization of Islamic Cooperation (OIC) Women's Advisory Council on Friday.
"The term 'moderate Islam' is being lathered up again. The patent of moderate Islam belongs to the West. There is no moderate or immoderate Islam; Islam is one. The aim of using such terms is to weaken Islam," Erdogan said in Ankara.
Continue reading >>>
---
BREXIT BOMBSHELL: Britain can expect £135 BILLION windfall after EU divorce, experts say
'The Economists for Free Trade (EFT) group said Brexit will be "overwhelmingly positive" for the British economy provided the Government adopts the right policies.

The findings are sharply at odds with most mainstream economists who have warned the UK faces lower growth and more pressure on the public finances as a result of the vote to leave.

But at the report's launch on Tuesday, the pro-Brexit Tory MP Jacob Rees-Mogg will say official forecasts are based on "false assumptions" of the Treasury and that the outlook for the public finances is "much better" than the Office for Budget Responsibility (OBR) is predicting.

The EFT – headed by Professor Patrick Minford – said the priority for the Government should be to bring down trade barriers with the rest of the world once Britain has left the EU while reducing the burden of regulation and taxation on firms and individuals.'